This time of year as my college children, have gone on their way,
And I turn to Homeschooling my youngest,
My thoughts venture to Fall Fashions despite having to wait until 
October to Indulge…
This Season promises to be a very fun one with many silhouette choices ,after a few years of the 
Skinny Jean tucked into boots look seems to reign.  
With the 70's trend promising to be strong Flares are back in full force.
Boot cuts are another option if Flares are a little too much for you…
I bought these Diane Gilman ones as they fit my love of Boho style.  
They fit me much like the previous ones pictured, down to the ground if I wear heels , as bootcuts and flares should.
The Sporty Chic trend is still going strong with joggers dressed up 
with blazers and heels. 
Or a more casual version with white sneakers
This version with contrast zippered pockets and stripes offers 
a more sporty look.  Pairing them with booties is another shoe wear option 
that seems to be popular. 
Scrunched up to show a little leg and paired with flats is yet another option. 
A perfect casual Mom on the Go version with a sweater and Classic Jean Jacket 
I love this trend so much, I indulged in this Old Navy version in both the Rich Red and Black
I
I think Culottes have to be the bottom I am most excited by,
as I loved them in my younger years and am happy they've come back around.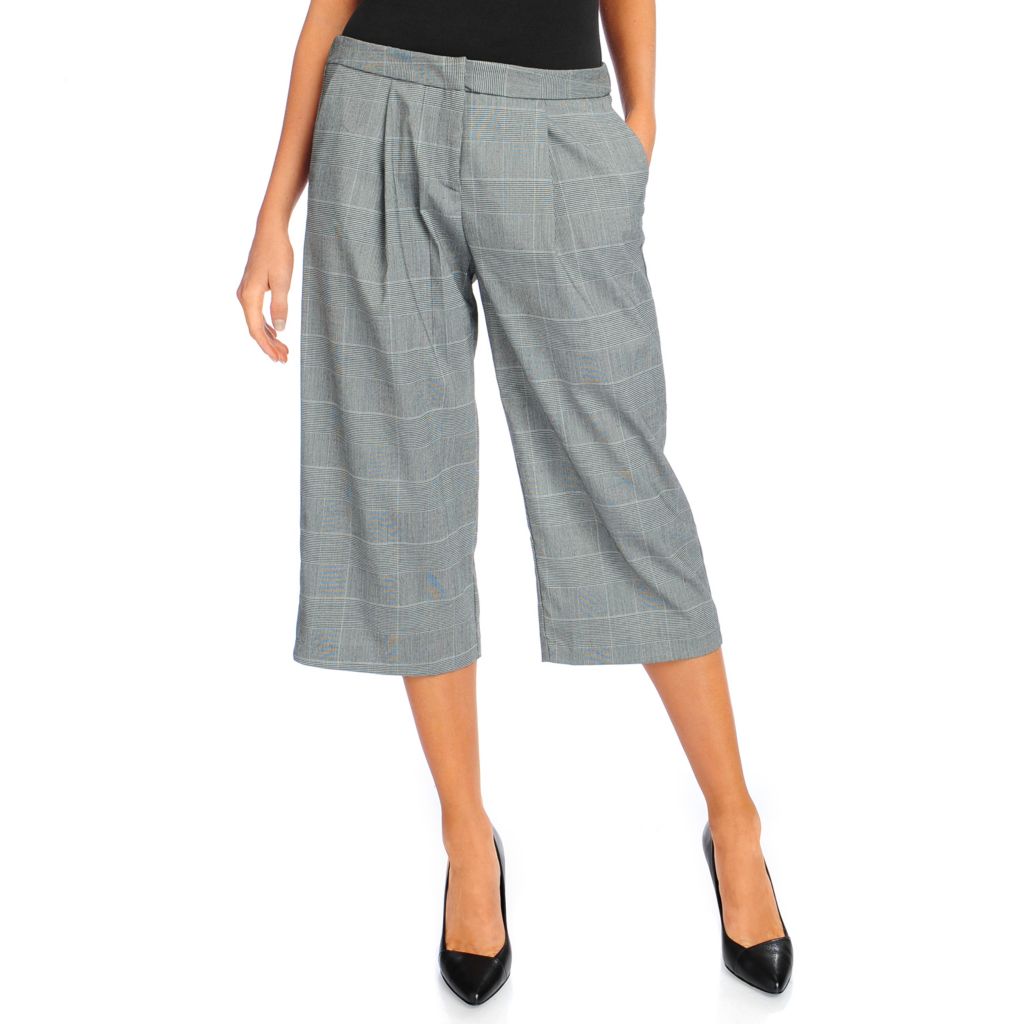 I think these are to be treated more like a skirt for Fall/Winter, and 
liked this Kate & Mallory option  in both the grey checked version and black.  
Dear Readers, of course the skinny's are still a very important part of Fall/Winter style to be tucked into booties or boots.
Since Plaid promises to be big again I opted for this Old Navy version. 
I must say Old Navy Pixie pants have become a favorite of mine. 
These ankle pants will work well with all kinds of shoe and boot choices.  
I also added these Old Navy floral pair 
Dear Readers, What Bottom silhouettes have you seen for Fall?  
What pants are you planning to Add?  
Happy Monday!  Wishing Everyone a great start to the week, 
Thanks for stopping by!
Gratitude
I am grateful for a fabulous weekend at the Toby Keith Concert with my husband and youngest son. 
I am grateful for a very relaxing Sunday, catching some sunrays and grilling on the barbecue. 
I am grateful for a phone call with my daughter as she moves out old roommates and moves in the new ones for this last year at Boston College for her master's degree.  
I am grateful for my daughters view of the world where she said, "I am winning at Life! " , because she sold two books on ebay that will cover the cost of her books for the next semester.
I am grateful that after a week of walking on his foot, my son's sprained ankle is healing nicely. 
I am grateful that in just two weeks my shrunken family of 3 will be heading for another fabulous weekend at Massahutten Resort and the anticipation that comes along with impending plans like these that keep us all joyful! ( My Birthday trip)
2 Responses to "Pinterest Inspiration- Anticipating Fall"