We got hit by Hurricane Matthew and had lots of flooding,
trees down, electricity out , vehicles damaged, etc 
in our city, but lucky for us we just went without electricity for 28 hours.   
Matthew brought with him a tease of Fall temps the day or two afterwards 
For Some Inspiration from Other Bloggers for Fall Looks, Go Peruse the Link up at 
and I managed to wear a new for the season fringe sweater( on clearance now) 
 and boho jeans(sold out), , 
but these are the best photos I managed as I was taking them at the wrong time of day. 
I found this rhinestone letter T at Hobby Lobby recently and it's actually a pin, I just put on a chain. 
Today, I am left faking Fall, as we are experiencing a sunny 75 degrees.  
A long sleeve striped sweater and a poncho worked perfectly for pretending. 
These are all items from previous seasons that are now workhorses, vetted 
and much loved.  In fact that Old Navy poncho was a thrifted find. 
The striped sweater was an end of season clearance from Ann Taylor, 
one place I only shop online at end of season clearance time.  
That link will send you to Ann Taylor's clearance which is an additional 40% off right now, 
and the time when I usually shop for a good deal.  
This trend of rolling up jeans above the ankle boots and showing a little skin  works for now and into 
 Fall, but I doubt I will be doing it through Winter.   
A good navy bag is a must in my world and this Madi Claire is sold out, but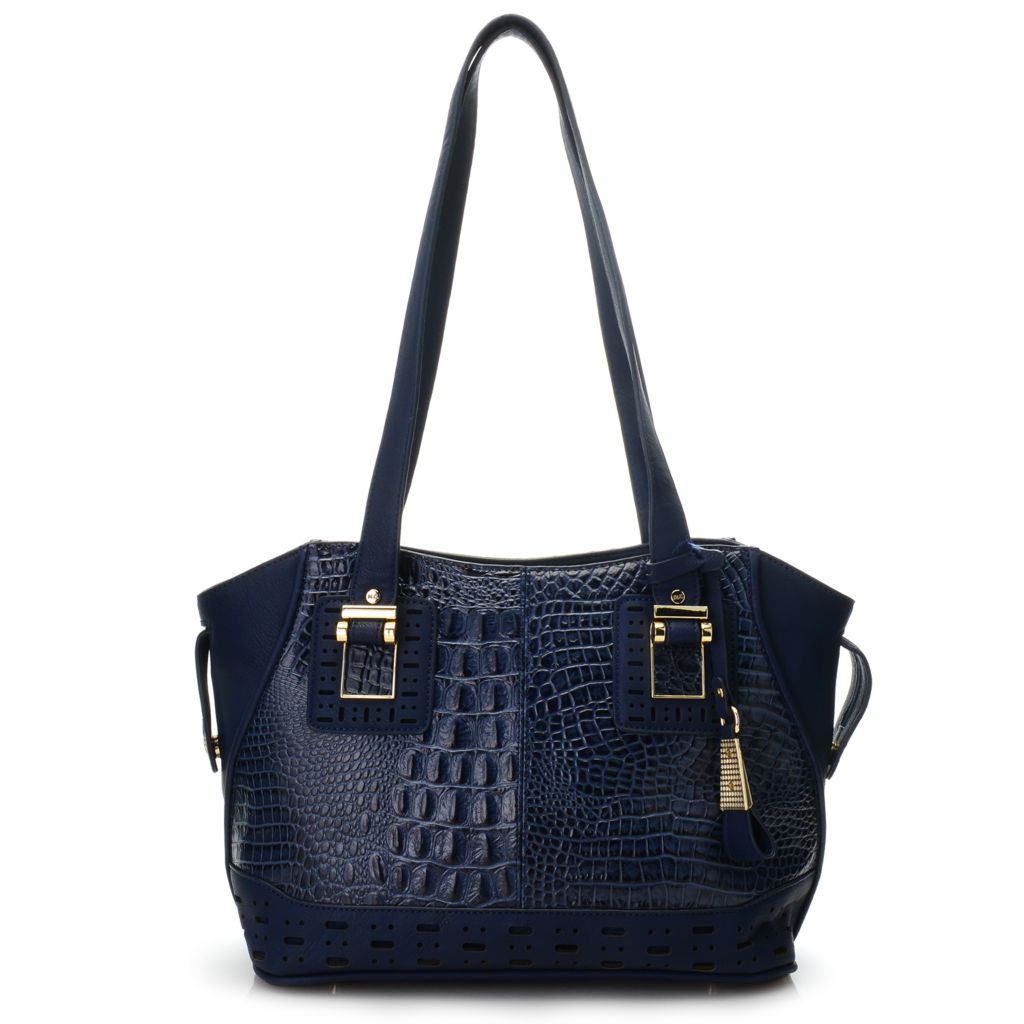 This one is available…. as is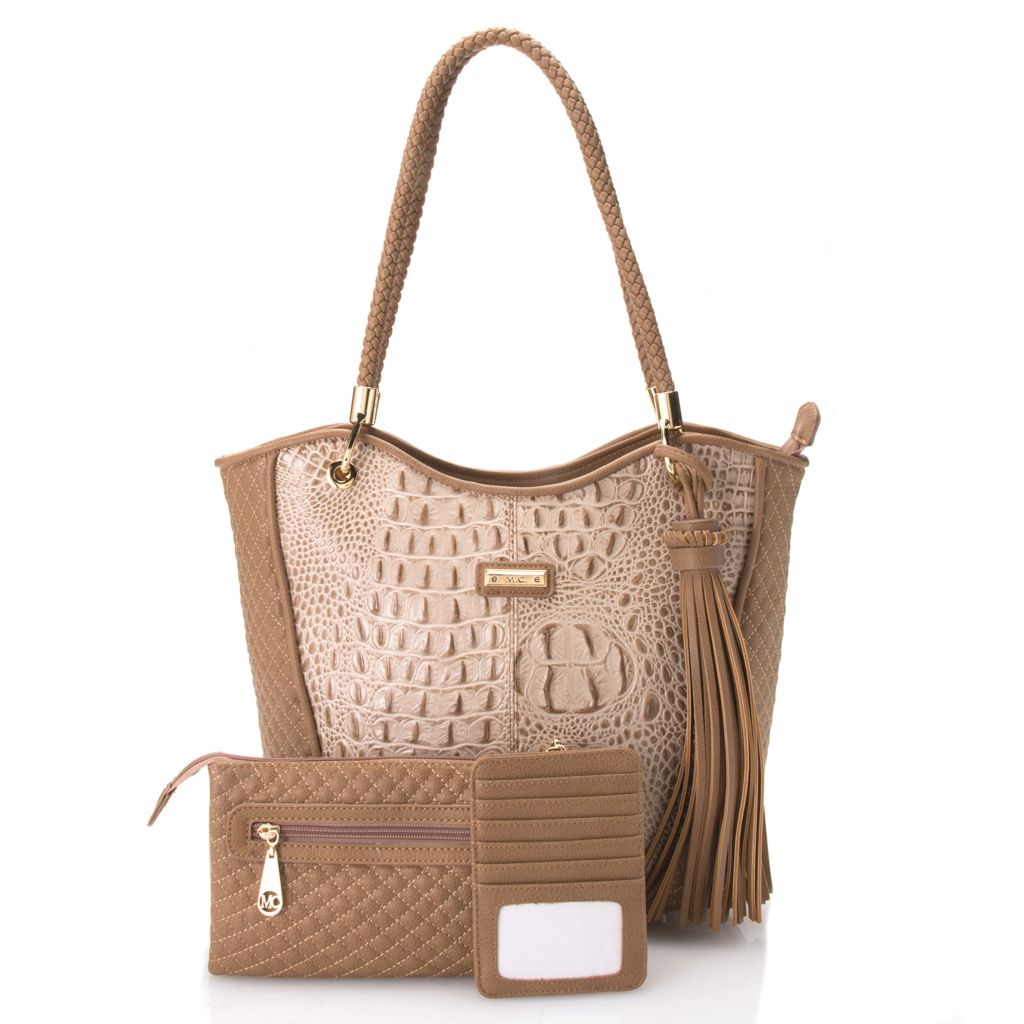 This tote version with accessories and a nice tassle.
I am loving doubling up on the necklaces a lot lately. 
This combo began with the large purple sliced stone piece that I picked up at Michael's. 
Of course it would work well on a long chain, but in order to double it up, 
I opted to wear it on my new silver collar necklace (sold out) 
Dear Readers, Thanks for Stopping by, I adore hearing from you, and 
greatly appreciate each and every comment. 
Gratitude
I am grateful that even though my sneezing didn't go away all day, at least they became less often throughout the day. ( just after I completed typing this DD had a sneezing spout come on with 5 in a row) 
I am grateful for my morning walk in the sunshine to get salad fixings to get back on track with healthy eating, as I have been terrible since I returned from the cruise.  
I am grateful that my son away at college with our new bunny is doing a fantastic job of keeping us in the loop of her progress and cute behavior traits that are coming out as she explores her newfound freedom as a beloved pet and not a breeders show bunny.  
I am grateful for sleeping in until 7:330 this morning , as it sure beats this darn menopausal change of 5-6am!  
I am grateful for a nice walk with my daughter yesterday to the Dollar Store and AC Moore craft store as we had fun conversations with women and it was nice to see my daughter in that light , talking to older women.  It was even better that she commented how nice that felt. 
9 Responses to "Where is Fall?"