Archive for August 2015
I have NEVER fried food for my family….
I've always baked things like fries or chicken….
That is until I was watching Evine Live and saw this: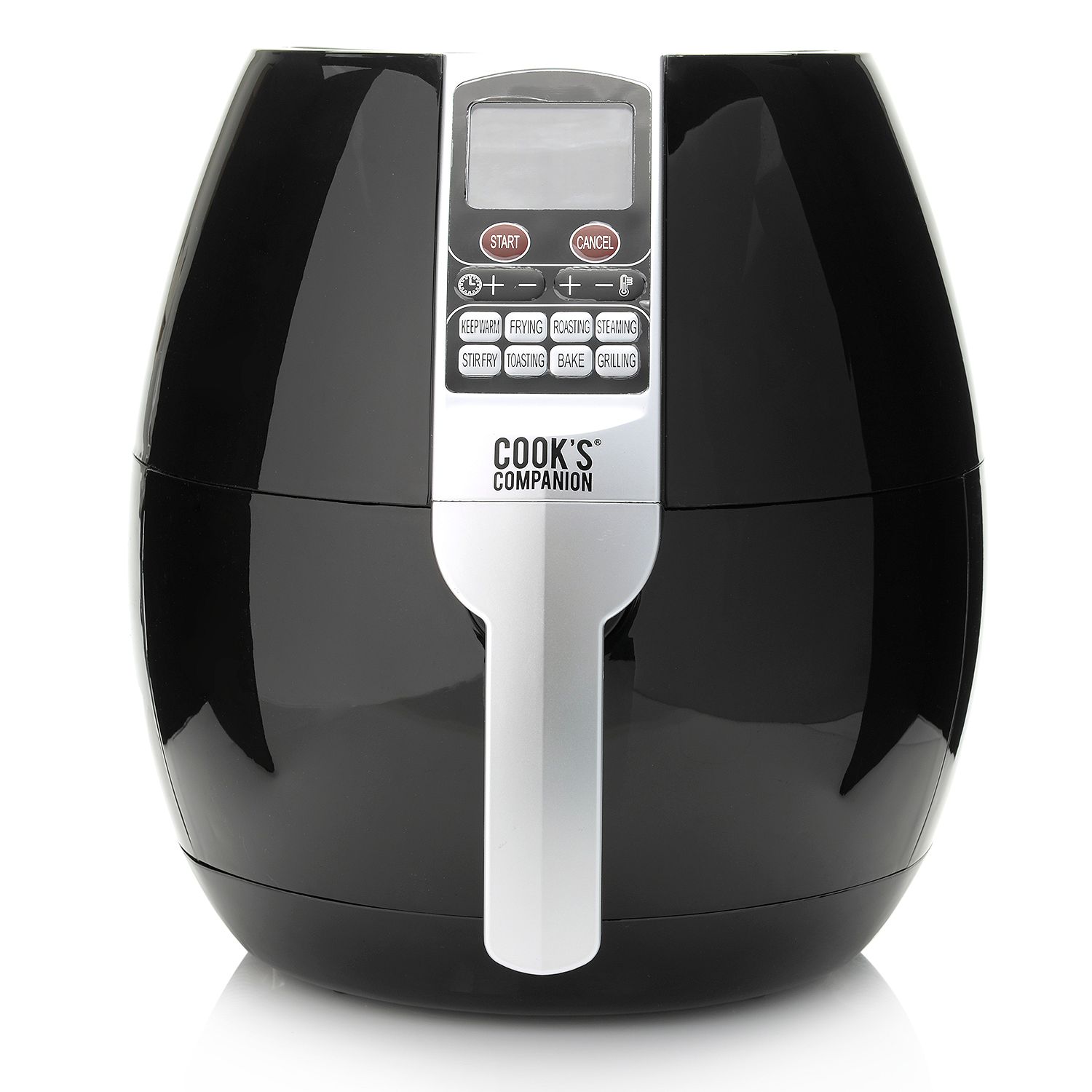 Cook's Companion Air Fryer found HERE
It arrived today (Weds) and I can not stop trying it out.  
We first tried Popcorn chicken and french fries for my son's lunch…
Oh my goodness, it was incredible , real crispy fries and chicken out of MY KITCHEN
But wait there is MORE , THIS BABY: Toasts, Bakes, Frys , Steams. Grills and Stir Frys.  
I put a slice of bread in to try toasting and after biting into ran to my son and made him take a bite, then to my husband who had just finished brushing his teeth and insisted he try a bite… 
Yes I got that excited over perfectly toasted bread , like I get in a restaurant!  
I wasn't done…
I had leftover wings from delivery last night…
I heated them on Fry for just half the time recommended as they were already cooked, but I wanted to reheat.
It was fabulous, still like fried wings not like reheated in the microwave. 
That turned out so well, I Baked a slice of leftover pizza , but reduced the temp to 275 and again the time to just 4 min…
and it again was so much better than a microwave….
I may just have replaced my toaster, microwave, steamer and toaster oven in additon to gaining the ability to 
have Fried foods without the unhealthy dunking in oils.. 
My son wants to try churros to surprise his brother when he comes home…so that may be tomorrow's project! 
 And Now for my Outfit…
I guess if one outfit featuring a shocking pink isn't enough,
I went for another version the following day, lol…
I was nicknamed, "Pinky" in high school by a guy who noticed
I wore shades of pink and purple a lot…
I love this thrifted poncho and was feeling boho for the day, so
I played off that even more by the addition of a head band and hoop
earrings… I love the gypsy feeling of that.  
This may be to matchy-matchy for some bloggers, but I love outfits featuring 
just two rich colors like this.  
Gratitude
I am grateful to my daughter's boyfriend for stopping by to pick up a big suitcase full of my daughter's kitchen items to fly with him as he goes to visit her, saving us the great expense of shipping them.. (we already spent $40 shipping half the items) 
I am grateful to my husband who was getting ready for work when I was going nuts over my new kitchen appliance and coming home and saying that he noticed he wasn't as enthusiastic at my wonderment as he wished he'd been. He came home and tried several items in it himself just to share again with me…
I am grateful that my birthday is fast approaching as this missing my mom thing and tearing up for the last few weeks is beginning to wear on me and I know after my b'day it will go away.  It's surprising me how hard her missing this milestone has been these last weeks.  Yep, had to stop and wipe the tears just typing that…
I am grateful for the support of both my husband and son today when I was trying on dresses to find something for my birthday dinner outfit… Not easy when I didn't lose this darn 15lbs…